In My Mailbox is a weekly meme hosted by Kristi of
The Story Siren
with inspiration from Alea of
Pop Culture Junkie
.
The idea of IMM is to encourage blogger interaction and expose books to our readers' attention. IMM is a great way to spread the word of certain books that many readers may not have heard of. You aren't limited to books that you've received via mail; you can also include books you've bought or gotten at the library.
---
This is my haul for the past two weeks. I was kind of surprised - I wasn't expecting this much in the mail!
For Review:
The Riddler's Gift Part 1 & 2
Greg Hamerton
Bought
:
Page Turners Gone Wild
)
Jellicoe Road
by Melina Marchetta
Minder
by Kate Kaynak
Nightshade
by Andrea Cremer
The Truth About Forever
by Sarah Dessen
From the Library:
The Body Finder
by Kimerbly Derting
Firelight
by Sophie Jordan
Once a Witch
by Carolyn MacCullough
War of the Witches
by Maite Carranza
Witch Season: Summer & Fall
by Jeff Mariotte
From Giveaways
:
Brisingr
by Christopher Paolini [Randombuzzers]
Reckless
by Cornelia Funke [Won from JL @
An Avid Reader's Musings
]
Hold Me Closer, Necromancer
by Lish McBride [Won from JL @
An Avid Reader's Musings
]
Speak
by Laurie Halse Anderson [Won from Amber @
Just Your Typical Book Blog
]
Dash & Lily's Book of Dares
(MY FIRST ARC!!!) by Rachel Cohn and David Levithan[Randombuzzers]
Vampire High: Sophomore Year
by Douglas Rees [Randombuzzers]
---
A Summer Court bracelet inspired by Melissa Marr's Wicked Lovely series
An exclusive soundtrack CD for Michelle Zink's Prophecy of the Sisters and Guardian Gate
A Book Depository bookmark
(all three above are from JL @ A
n Avid Reader's Musings
)
City of Glass
by Cassandra Clare [Won from Amber @
Down The Rabbit Hole
]
Gamer Girl
by Mari Mancusi[Won from Amber @
Down The Rabbit Hole
]
Paranormalcy
by Kiersten White [Won from Lisa @
Read.Write. Repeat
]
In a Heartbeat
by Loretta Ellsworth [Won from Cindy @
Princess Bookie
]
Lovestruck Summer
by [Won from Cindy @
Princess Bookie
]
I've already personally thanked you all via e-mail, but I'd like to thank you again for these books! :)
From ARC Tours
:
You by Charles Benoit
So what did you all get in your mailbox this week? :)
---
Also, I'm making a mini-announcement. After today, I won't be on my blog until Friday. Well, I'll get on to check on how everything is and to leave a few comments to blogs I follow, and to respond to e-mails and such, but I won't actually
be
here most of the time. The reason is that my midterm for chemistry is this Thursday and my final grade in the class is riding on how well I do on my midterm. SO, I'm going all reclusive and studying my butt off. I have scheduled reviews and posts, though. I'm trying to type up all my posts before Sunday ends so I can go crazy on caffeine and hit the books. If you absolutely NEED to reach me or just miss me too much and crave talking to me, shoot me an e-mail! :) I will be actively checking that, since I'm also constantly checking for updates with my chem. professor.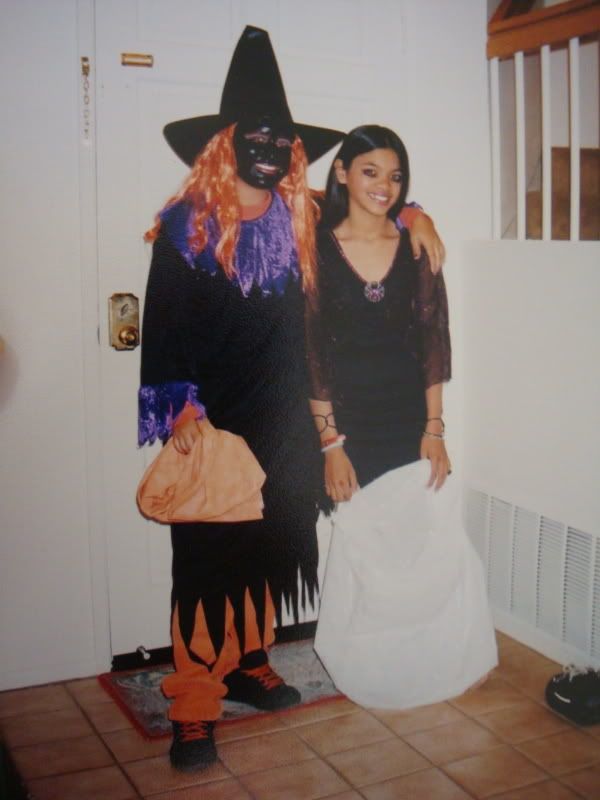 So, I'll pretty much see you all next week! (Hopefully I'll still be alive... x_o)
Have a Happy Halloween!!
Since I won't be here to post my Katniss costume and my best friend as Peeta, I'll leave you with an old costume! I was the orange witch, and no I didn't use red contacts.