In My Mailbox is a weekly meme hosted by Kristi of
The Story Siren
with inspiration from Alea of
Pop Culture Junkie
.
The idea of IMM is to encourage blogger interaction and expose books to our readers' attention. You aren't limited to books that you've received via mail; you can also include books you've bought or checked out at the library.
---
Finals are over finally! I feel so free! I have a LOT of reading to catch up on. Thank you everyone for being patient with me. ♥ My IMM this week is actually worth two weeks of books, since I didn't have a chance to post last Sunday.
For Review: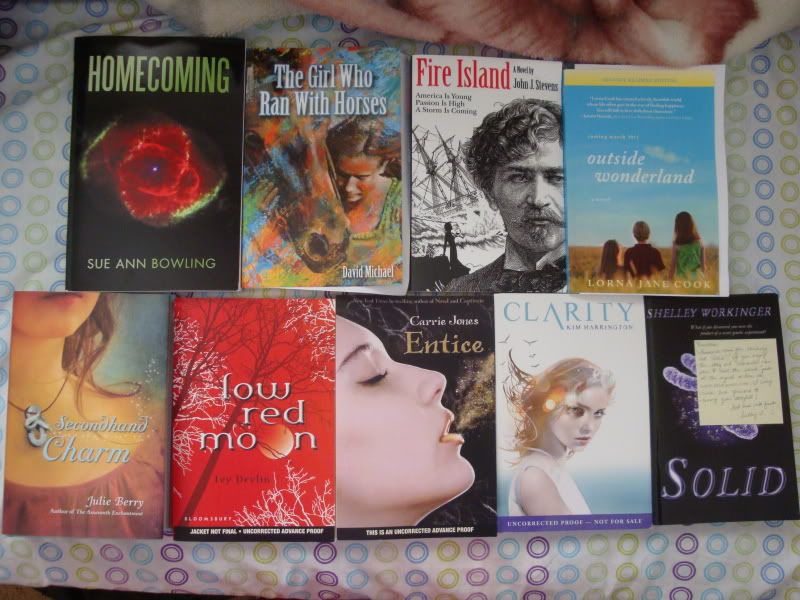 Homecoming
by Sue Ann Bowling
The Girl Who Ran with Horses
by David Michael
Fire Island
by John J. Stevens
Outside Wonderland
by Lorna Jane Cook
Secondhand Charm
by Julie Berry
Low Red Moon
by Ivy Devlin
Entice
by Carrie Jones
Clarity
by Kim Harrington
Solid
by Shelley Workinger
From Giveaways:
Bought:
From ARC Tours:
Also, my freind Emi asked me where I put all of my books, since I don't have a bookcase. I figured I'd just show her (and you guys). This is what bookcaselessness looks like: (and no, those aren't the only books I own)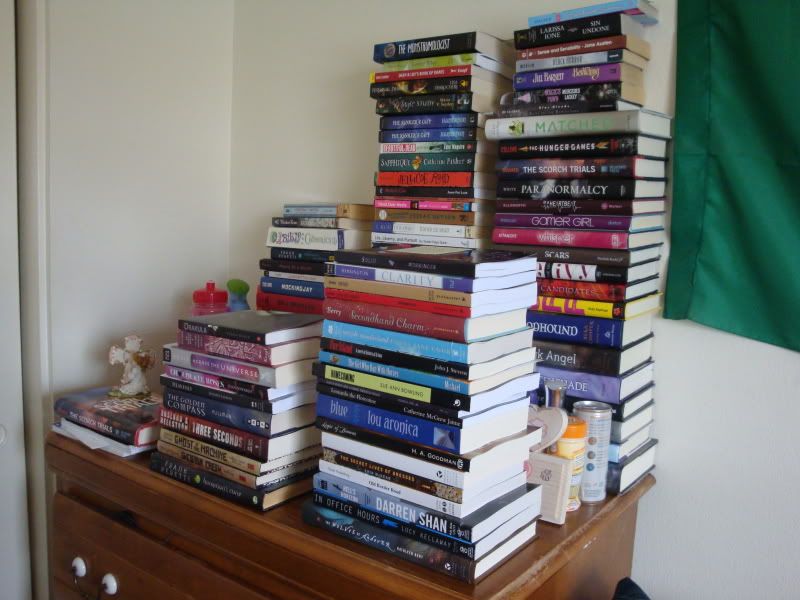 I pile those suckers up like crazy. Crazy fire hazard, but it gets the job of not having a bookcase done. I have tons of piles all over the floor. It looks nuts. :P
So what did you all get in your mailbox this week? ♥
---
Also, don't forget to check out my
interview and giveaway
with Julian Vaughan Hampton! Ends 12/29!