In My Mailbox is a weekly meme hosted by Kristi of
The Story Siren
with inspiration from Alea of
Pop Culture Junkie
.
The idea of IMM is to encourage blogger interaction and expose books to our readers' attention. You aren't limited to books that you've received via mail; you can also include books you've bought or checked out at the library.
---
I skipped last week's IMM because I was busy with school, so my booty this week covers the past two weeks. :)
For Review: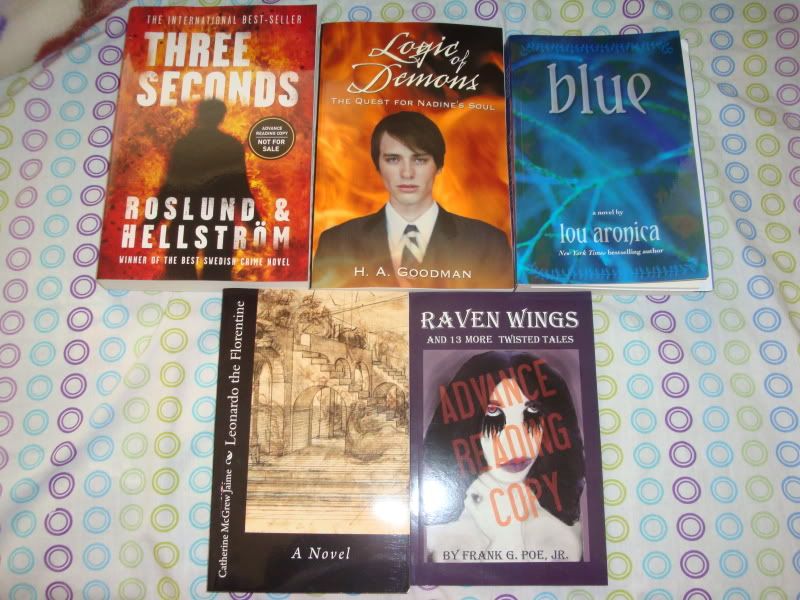 Three Seconds
by Anders Roslund and Borge Hellstrom
Logic of Demons
by H. A. Goodman
Blue
by Lou Aronica
Leonardo the Florentine
by Catherine McGrew Jaime
Raven Wings and 13 More Twisted Tales
by Frank G. Poe, Jr.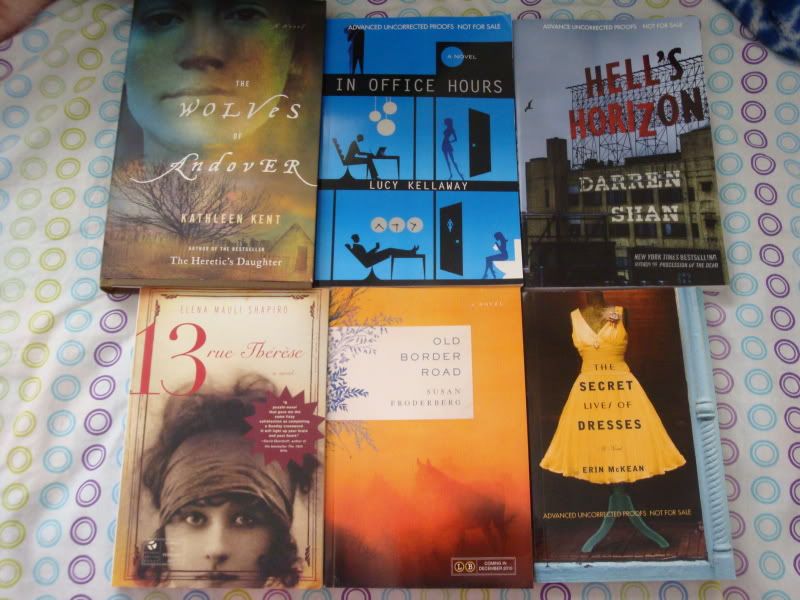 The Wolves of Andover
by Kathleen Kent
In Office Hours
by Lucy Kellaway
Hell's Horizon
by Darren Shan
13 rue Therese
by Elena Mauli Shapiro
Old Border Road
by Susan Froderberg
The Secret Lives of Dresses
by Erin McKean
From Giveaways: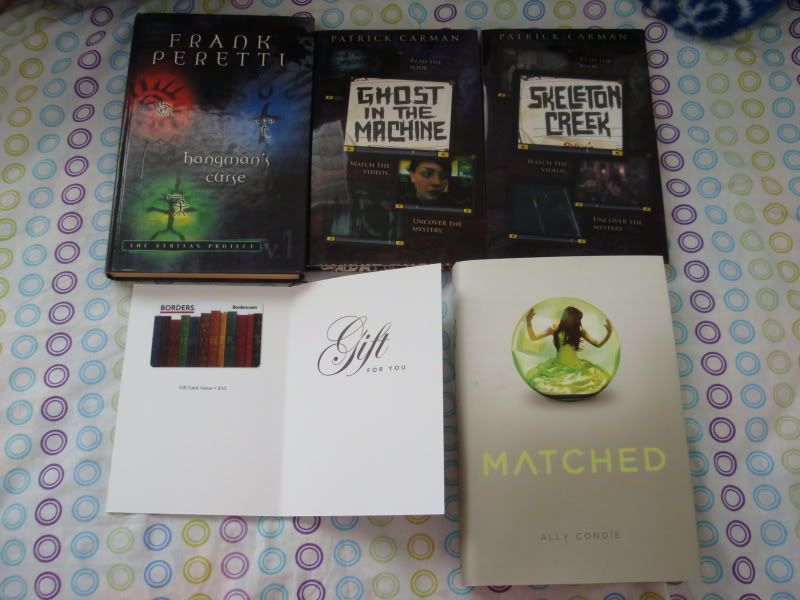 So what did you all get in your mailbox this week?
♥
---
Also, don't forget to check out my Sundays at Tiffany's giveaway! Ends 12/7!
Win a signed copy of The Scorch Trials! Ends 12/11!